Best Photochromic Sunglasses For Cyclists In 2022: Our Picks
Posted by Editorial Staff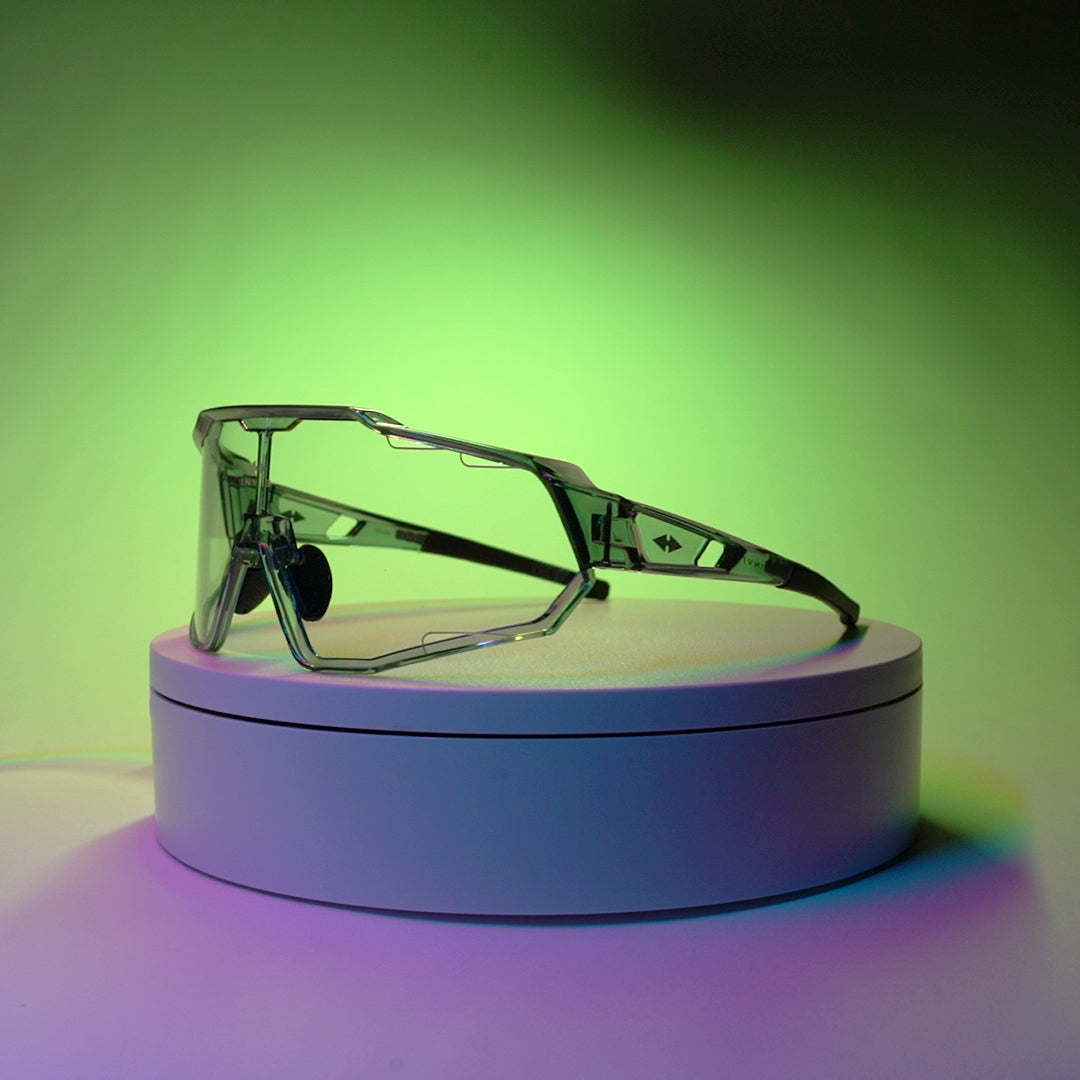 These days, you have nearly infinite options for photochromic glasses. There are the old guard: brands that charge a lot, but you can't go wrong. There are the listings on Amazon or eBay, brands you've probably never heard of and never will again...but the price is right. And then there are countless small direct-to-consumer brands, looking to make a name for themselves. Some are just as good or better than the big expensive brands. 
How do you sift through all of the choices? We're here to help.
Variously called photochromic lenses, "transition" lenses, or light-adaptive lenses, glasses with this technology react to ultraviolet (UV) light and get darker. They're perfect for mountain bikers, who go in and out of tree cover frequently. Lower quality glasses adapt to the light more slowly, and don't get as dark even once they've adapted. This means either being blinded when the sun comes out, or entering the woods and not seeing that gnarly root in the way. Considering the risks, good performance is key. Road cyclists, time trial enthusiasts and cyclocross racers can also benefit greatly.
Sometimes people refer to them as Transitions lenses, but this is not correct; Transitions is a brand of photochromic lenses, but many different manufacturers of photochromic lenses exist.
There are some caveats with photochromic lens performance. First, they require UV light, so UV-blocking windows can make the glasses much less effective. Most modern cars have UV blocking windows, so photochromic sunglasses aren't a great solution for drivers, unless you're driving a convertible.
The lenses are also affected by heat. While they transition super easily in the cold, in sweltering heat they do not get as dark. This is another problem people encounter with driving: often the glasses are left in a hot car and they don't work well until they cool down.
Some smart cyclists will leave their photochromic glasses in the freezer before a ride!
Our Favorite Photochromic Glasses:
Price: $57/59 (at time of writing)
Invis Sports is a smaller brand that has been on the radar a lot recently. They're known for their affordable photochromic sunglasses, optimized for cycling. Their glasses include a lot of higher-end features, such as advanced Grilamid TR materials, soft adjustable nosepad, and a great fit with flexible rubberized arms that fit a range of faces. The fit is snug but never painful. All Invis frames have full UV blocking.
And then there's the light-adaptive feature. The photochromic lenses are extremely impressive for the price range, changing color quickly, and getting as dark as many standalone sunglasses. 
The VICI style in particular is easy to love. It has a slim profile, optimized for ultralight junkies. Strategic holes in the frame both decrease weight and improve the aerodynamics of the glasses. In an age where cycling sunglasses manufacturers compete to make larger and larger lenses, these slim lenses are a blessing. No anti-fog vents are needed, because the airflow is already optimized for cyclists.
---
Price: $254 for iridium photochromic lenses (at time of writing)
Why mess with a classic? Oakley knows a thing or two about sunglasses, and this style has proven one of their most popular. One of the earliest examples of the cycling get-me-a-bigger-lens epidemic, but not especially large by the standards of 2022. Still, it has 6 vents to reduce fogging.
Obviously, you're paying for the brand when you buy an Oakley. You get the big "O" logo on each temple, so all your buddies can know where you come down on the cycling glasses debate.
You do get some fancy features, which are either game-changers or not a big deal, depending on who you listen to. Their Prizm lenses come in different colors each optimized for one specific terrain, such as roads or snow cover. These aren't available for the photochromic lenses, but the lenses are easy to remove and change: flick up the nosepads and the glasses separate, allowing for easy removal. The glasses arms can also be adjusted to different lengths.
---
Price: $219 with photochromic "clear to grey" lenses (at time of writing)
Smith is more niche, compared to the behemoth Oakley. But their glasses are highly respected in hardcore cyclist circles. The Reverbs sport a rimless style that gives bikers an especially clear field of view, although it is a little easier to break.
Similarly to Oakley's Jawbreaker, the Reverb has interchangeable lenses that can be purchased separately. Of course, the point of photochromic lenses is to reduce how often cyclists have to do this!
Again, these are not budget-minded glasses. But if you can stomach the high price point, the Reverbs will not disappoint.
---
Price: $59 (at time of writing)
The large-lens option in the Invis offerings, the Velocity 7 is another highly capable cycling enthusiast frame. They also come fitted with photochromic lenses as standard, a 60-day return window, and a 2 year "get out and ride" warranty.
The Clear Sky color is downright beautiful. The Velocity 7's have 6 vents, due to their larger lens size, to keep cyclists completely fog-free. The aerodynamics are again well designed, with vents in the frame that also decrease weight.
The temple arms are fully moldable for a custom fit, as well as the nose pads. The lenses are UV blocking, and the photochromics are responsive. In short, they compete amazingly well against other premium sports sunglasses, but at a quarter of the price.
---
Price: $13.98 (at time of writing)
Many cyclists get by with cheap glasses like these off of Amazon. You don't have to worry too much about scratching them, and they are at least polarized. But all photochromic lenses aren't created equally, and the performance of these photochromics leaves something to be desired. They don't become completely clear, and also don't get especially dark. And unlike premium brands, they don't offer a warranty.
Still for the price, beggars can't be choosers. If you just need something covering your eyes that looks vaguely sporty, these will do the trick.